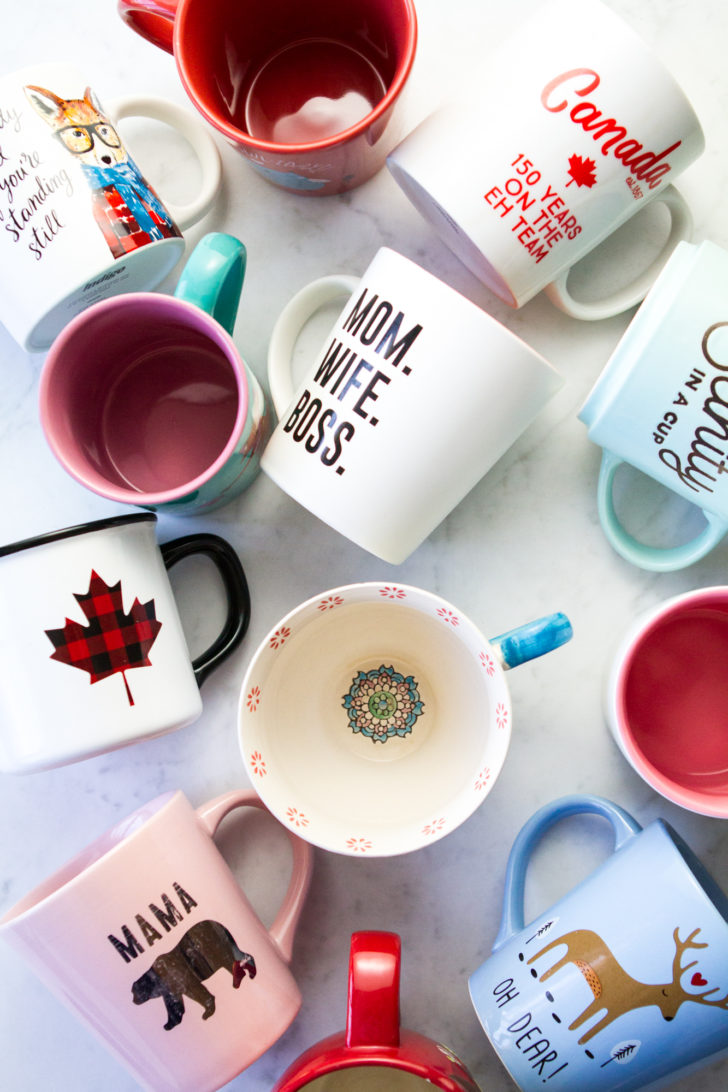 As a kid I was a self-proclaimed Pro Sticker Collector (oh, how that huge 3-ring binder was my pride and joy!), and at one confusing point in my youth I was also the proud owner of a miniature cow collection (the toy kind, that is). Totally normal.
Naturally, those childhood collections have led me to a new kind of obsession today: mugs. As Eric was unloading dishes the other day I heard him grumble, "We need to organize this mug area…[HEAVY SIGH]" He's so funny like that! Okay, okay, maybe our shelf is a little chaotic, but I'm happy to say it's a bit less so after doing this blog post and being forced to remove and put back each mug. (Um. Just kidding. I haven't put the mugs back…they're still strewn about in my photography studio. Oops.)
I also realized during the creation of this post that there are two kinds of people in this world: those who use all-white (or single-coloured) matchy mugs, and those who prefer to collect various mugs from here and there, adding from travels, etc. I guess I just ain't a matchy mug kinda girl! When I shoot recipe photos, though, my go-to mugs are exclusively espresso-sized white mugs because they photograph so nicely. Try and put a random 16-ouncer in the background of a photo and it's going to look like an elephant is sitting down to tea with you…lol.
I'm always asked where I get my mugs, so I thought it would be fun to put together a post rounding up my favourites. I grouped them into a few categories to snap these pics: Mama's Going Crazy, Holiday Shenanigans, and Mama's the Best.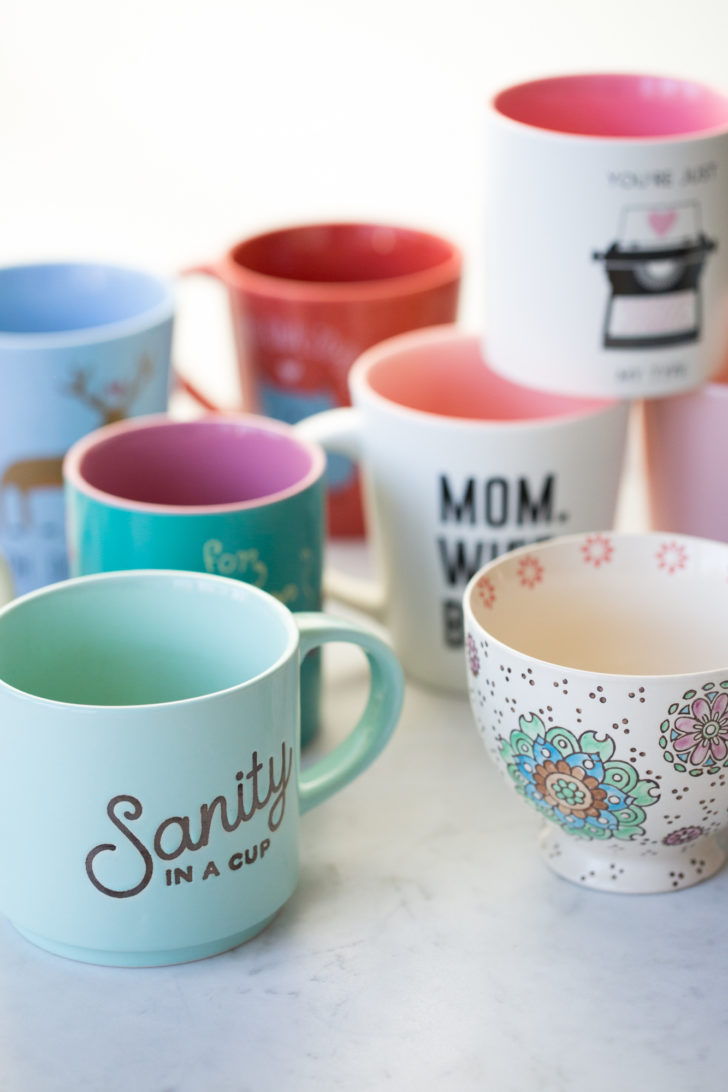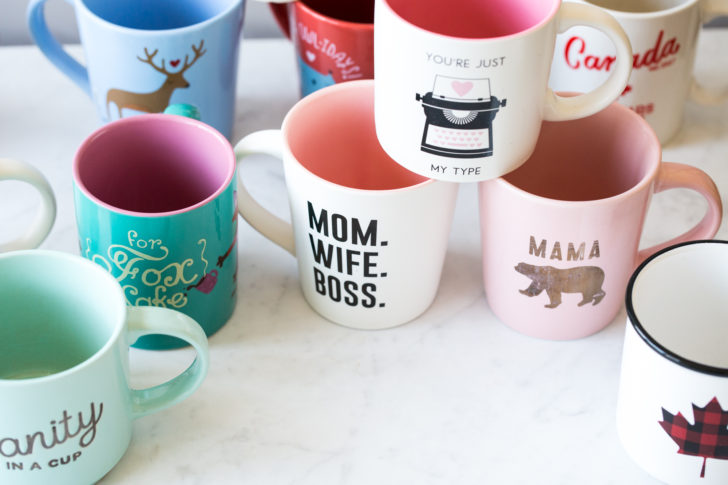 Mama's Going Crazy
This is the collection I most often turn to first thing in the morning because it always bring a little smile to my own tired mug.
From left to right we have: "It's only cold if you're standing still" (Indigo), "Sanity In A Cup" (Indigo), and "For Fox Sake" (Indigo).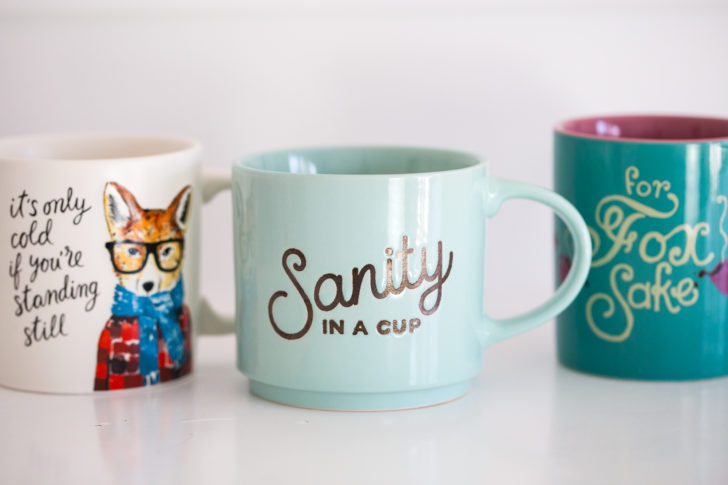 The For Fox Sake one is a personal fave and deserves a bit of a close up…hah!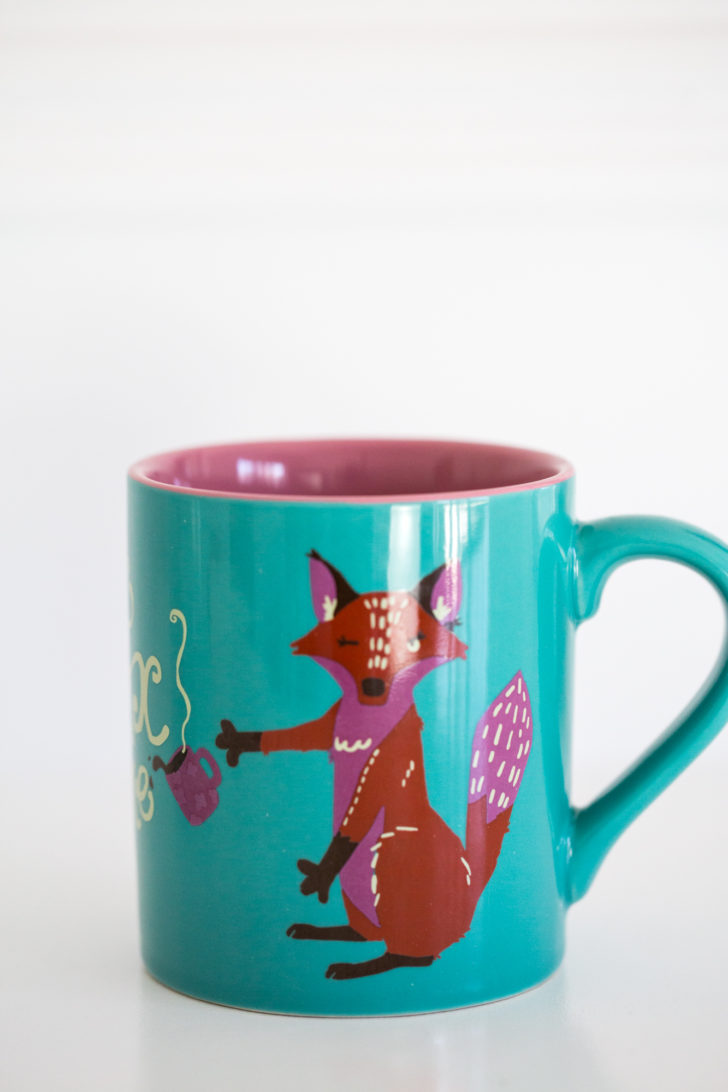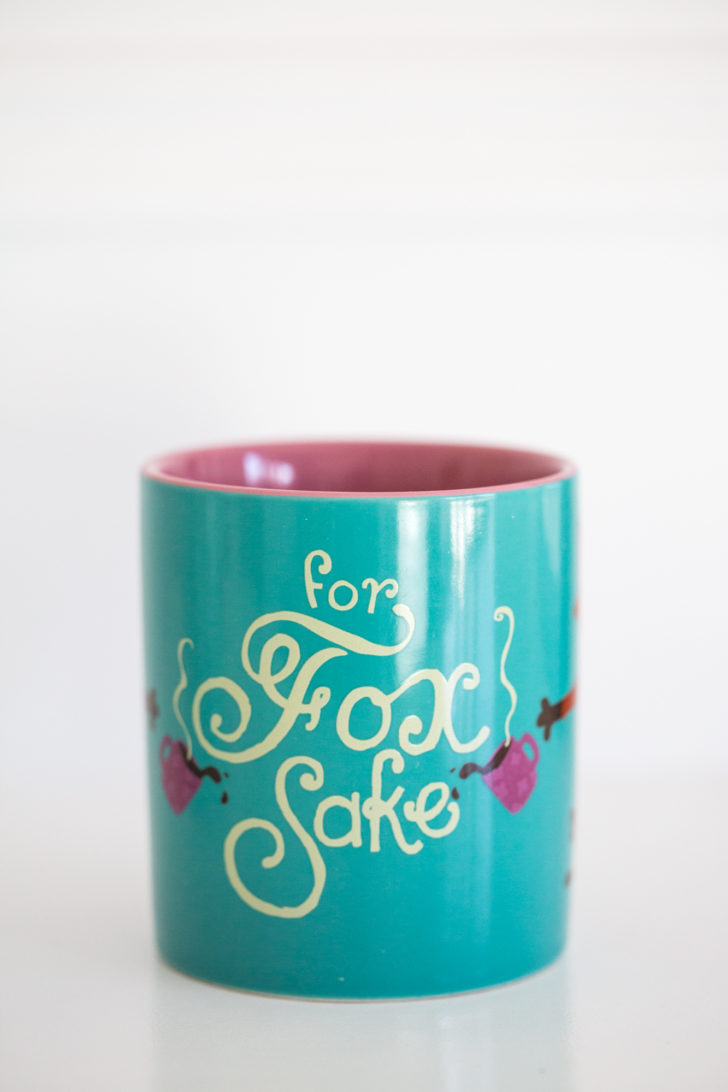 Holiday Shenanigans
I'll bring these out in October and they'll go strong right through to February! Maybe this collection is a bit overused around the holidays (and beyond), but when you need a boost during our gloomy winters, you do what you gotta do!
From left to right we have: "Oh Dear!" (Indigo), "Happy Owl-idays!" (Indigo), and a huge reindeer mug (tag brand purchased from HomeSense).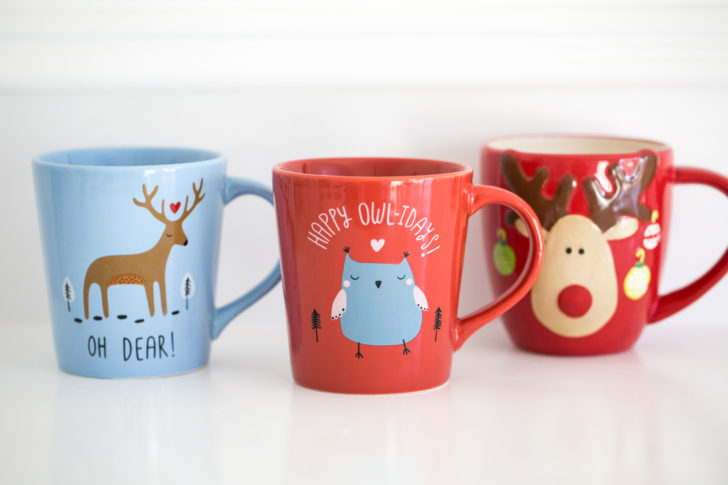 Mama's the Best
Sometimes Eric or the kids buy these mugs for me, and sometimes I buy them for myself when I feel like I need a little more recognition, lol. #noshame
From left to right we have: "Mom. Wife. Boss." (Indigo), "Mama Bear" (Indigo), and "Best Mom Ever" (Indigo).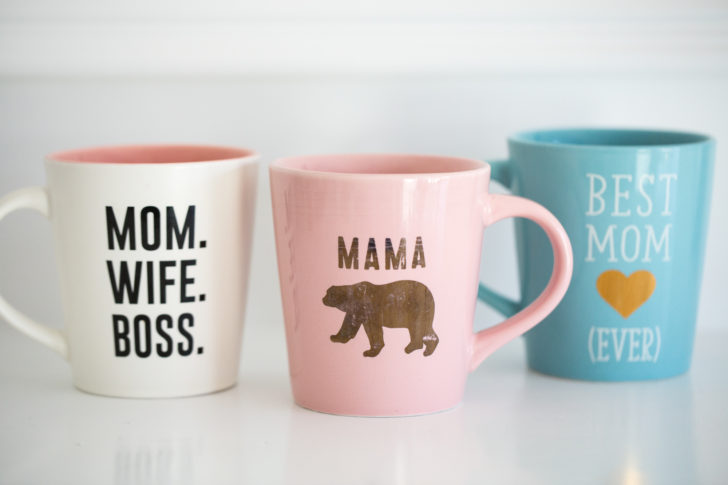 Well there you have it, folks! My current favourite mugs. I would LOVE to hear about which type of mug person you are (mono-colour or multi-mug mayhem like me?!). And just to make my life complete, I'd LOVE it if you tagged your favourite mug online using the hashtag #OSGfavemug so I can see it too! You don't even know how excited this makes me.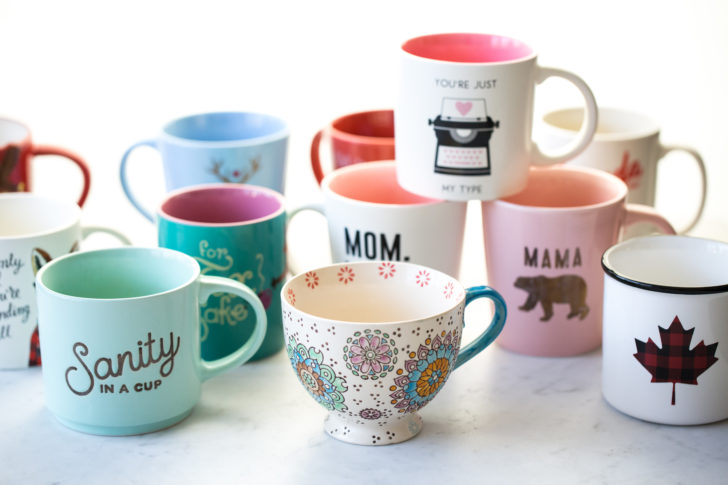 Last but not least, tomorrow is the final day to vote in The Webby Awards! We'd love your support…the race in our category is a close one! Eric and I made a snappy lil' video to celebrate our app nomination below. Turn the sound on and get ready to drool. ;)